What's on the Reading List of
Uncommon Leaders?
"Ruchira Chaudhary's book "Coaching: The Secret Code to Uncommon Leadership" is a clear and crisp guide to a core element of strong leadership: helping others up their game.

Sheryl Sandberg

COO of Facebook, and Founder of LeanIn.Org and OptionB.Org
BUY BOOK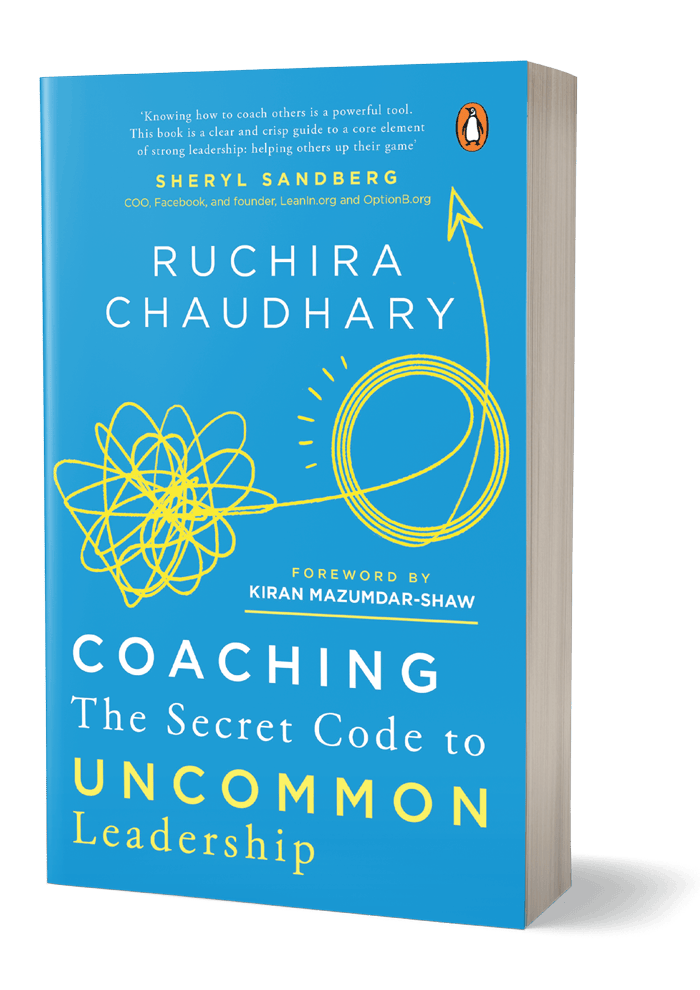 An alumna of the University of Chicago Booth School of Business, Ruchira straddles the corporate and academic worlds—-she is a leading executive coach, adjunct faculty at several top tier business schools and runs a boutique consulting firm, TrueNorth Consulting focused on organizational strategy solutions. Ruchira has worked in emerging marketplaces in Asia, the Middle East and North Africa and holds a strong track record in making large-scale change agendas succeed – both from an advisory as well as in-house standpoint.
She uses a unique, multi-pronged approach to ensure change is effective in areas where it is known to be most vulnerable – in the realm of leadership, culture and design.